The Richmond School district serves approximately 24,000 students who reside in the Richmond metropolitan area, representing the region's diverse socioeconomic mix. The Richmond Public School system is comprised of 28 elementary schools (with four annex buildings); 9 middle schools; 5 comprehensive high schools; 3 specialty high schools; 2 schools serving students with exceptional needs; 2 programs for students with exceptional needs; and 3 career and technical education, and alternative education schools and programs.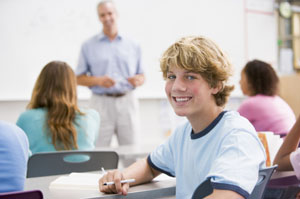 The Richmond Metropolitan area offers some of the finest public schools in Virginia with an array of private school choices and some of Virginia's finest colleges and universities. Richmond real estate values are often determined by the specific school district servicing the property. Whether you're seeking a single family home or condos for sale in Richmond, don't underestimate the importance of the school district for your Richmond home. Our Richmond real estate content, including homes for sale and townhomes for sale, clearly denote the specific public elementary, middle and high schools which service the property. Should you have any questions concerning the school districts serving Richmond Virginia real estate, please contact us for clarification.

More information on schools in the Richmond area:
Caroline County Public Schools
Chesterfield County Public Schools
Chesterfield County has 38 elementary schools (grades K-5), 14 middle schools (grades 6-8), 11 high schools (grades 9-12) and a technical center.
Goochland County Public Schools:
Hanover County Public Schools
Hanover County has 14 elementary schools (grades K-5), 4 middle schools (grades 6-8) and 4 high schools (grades 9-12).
Henrico County Public Schools Districts
New Kent Public Schools
Powhatan County Public Schools
Flat Rock Elementary
Pocahontas Elementary
Powhatan Elementary
Powhatan High
Powhatan Junior High
Pocahontas Middle
If you have any questions about Richmond schools or surrounding areas contact Buyer's Benchmark Realty. Use the form to your right to gain instant access to the Richmond MLS listings and to search for The Richmond Metropolitan area real estate.