Relocating to the Richmond area? We can help you relocate to the Central Virginia home of your dreams.
We understand moving from your current home and relocating to Richmond can be a stressful experience. You have important home buying and relocation questions like, "What Richmond area communities best match our lifestyle," and "How can we locate and buy our Richmond dream home when we live hundreds of miles away?"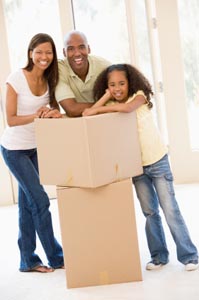 Now, you can get Central Virginia home buying and relocation answers from a real estate agent you can trust. As an exclusive buyer's agent specializing in relocating families just like yours, Buyer's Benchmark Realty is ready to help you tackle your Virginia relocation challenge.
Need special relocation assistance and want to buy a home in the Richmond area? Your exclusive buyer's agent can help you relocate to the community that best matches your lifestyle, interests and budget – and make your relocation process as easy as possible. We can help you learn about our many unique and exciting Central Virginia and Richmond metropolitan area communities, including the city of Richmond and the towns of Ashland, Chester, Glen Allen, Mechanicsville, Midlothian and Short Pump, and the counties of Henrico, Hanover, Chesterfield, New Kent, Goochland, Powhatan and Louisa.
Let our expert Richmond metropolitan area relocation assistance streamline your home buying process. Contact Us Now about your relocation plans!
Below we present you with some tips on how to prepare for moving to your dream house in the Richmond area.
One Month Before Moving
Obtain an IRS Change of Address form, call 1-800-829-1040 and ask for Form 3903, or go online to the IRS website, to help deduct Moving Expenses.
Gather moving supplies, boxes, tape, rope.
If moving far away, make any necessary travel arrangements like airline, hotel, and rental car reservations. Or plan your travel route if driving.
Call a moving company or make truck rental reservations to move yourself.
Finalize real estate and apartment rental needs.
Place legal, medical, and insurance records in a safe and accessible place.
Obtain a Change of Address form to tell the Post Office of your move.
Give your mailers your new address:

Friends and family members
Banks, insurance companies, and other financial institutions
Charge card and credit card companies
Doctors, dentists, and other service providers
State and Federal Tax authorities and any other government agencies as needed
IRS
You can do this by sending them Address Change Notification Cards or, for magazine publishers and business mailers, by following their change-of-address instructions. Most magazines can be updated online at the publisher's website for quicker response times.
Save moving receipts (many moving expenses are tax deductible).
Make maps of your new neighborhood to familiarize yourself and your family with your new area.
Plan your moving budget
Two Weeks Before Moving
Inform gas, electric, water, cable, local telephone and trash removal services of your move. Sign up for services at your new address.
Line up new cable service for your new home.
Inform long distance phone company of your move. Sign up for long distance service at your new address.
Recruit moving-day help.
Confirm travel reservation.
Arrange to close or transfer your bank account, if appropriate.
The Day Before Moving
Set aside moving materials like a tape measure, pocket knife, packing boxes, tape and markers.
Pick up rental truck.
Check oil and gas in your car.
If traveling, make sure you have tickets, charge cards, and other essentials.
If you have any questions about relocating to Richmond or surrounding areas contact Buyer's Benchmark Realty.
Use the form to your right to gain instant access to the Richmond MLS listings and to search for Richmond VA homes for sale.