There are many reasons to use the services of an Exclusive Buyer's Agent when buying real estate in Richmond or any other market. Among them:
Only an EBA (Exclusive Buyer Agent) can GUARANTEE to negotiate on your behalf.
Only an EBA can GUARANTEE to represent you in your real estate purchase
An EBA's job is to get the BUYER the lowest price on the best terms.
EBA's have a legal and ethical obligation to put the buyer's interests first!
As an Exclusive Buyer Agent, Buyer's Benchmark Realty will help you find the right house in Richmond real estate market, at the right price. The listing (or selling) agent can't do this. They are obligated (by law) to represent the best interest of the seller, and negotiate to get the highest price they can for a home.
So why would an exclusive buyer's agent negotiate the price DOWN on your behalf when that means LESS commission for them?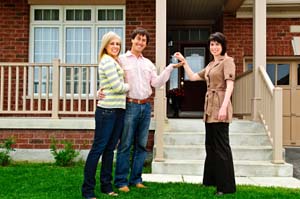 It's simple. A good exclusive buyer's agent will more than make up for the tiny commission they lose by negotiating the price down for you in the future referral business you'll send their way because you were so happy with their service.
The listing agent is not going to do this for you. They can't! The listing agent has an incentive to get the highest price possible, and often times, even a bonus included that you, the home buyer, would never know about.
Because an Exclusive Buyer's Agent only represents buyers and does not have in-house or company listings, a seller is always unaware of the price buyers are willing to spend during the negotiation process, giving the negotiating advantage back to the buyer. For this reason alone, it is not at all uncommon for a homebuyer to save thousands of dollars during the critical negotiation process when they have an Exclusive Buyer's Agent representing them.
Richmond Exclusive Buyer Agency Services
An Exclusive Buyer's Agent will help you choose the right lender, and will counsel you on reasons for getting pre-approved before you make an offer on a property.
An Exclusive Buyer's Agent will help you find a qualified home inspector who will treat you as their client and not as a customer.
It just plain makes sense to use an Exclusive Buyer's Agent when buying a home in Richmond.
Learn more about why you should use Buyer's Benchmark Realty , when looking for your next home. If you have any questions about using an Exclusive Buyer Agency when purchasing a house in Richmond or surrounding areas please contact us immediately.