New Kent County was formed in 1654 by the House of Burgesses when it was carved from what was then York County. New Kent's original land area included what is now the Counties of King William, King and Queen, Spotsylvania, Louisa and parts of Caroline, Hanover and James City Counties.
New Kent has been ranked among the 100 fastest growing counties in the U. S. in terms of new dwelling units as well as in terms of percent population change.
New Kent County VA Real Estate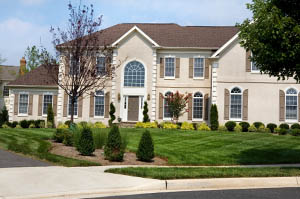 New Kent residents enjoy a high quality of life in a relaxed and peaceful atmosphere. Five Lakes, built around Brookwoods Golf Club in Quinton, until recently was the largest residential subdivision in the county. There are several Planned Unit Developments in New Kent County, such as Patriots Landing, Brickshire, and Oakmont Villas. New Kent County has excellent school systems, low crime and unemployment rates, and a wide range of historic and recreational activities which offer unique advantages for thriving businesses and for gracious living.
New Kent County Schools
New Kent County is home to New Kent High School, New Kent Middle School, George G. W. Watkins Elementary and New Kent Elementary School. Within an hour's drive are several college and university campuses, including the College of William & Mary, Old Dominion University, Virginia Commonwealth University, University of Richmond, Virginia State University, Virginia Union University, Christopher Newport University, and several community college campuses, including Rappahannock, J. Sargeant Reynolds, Thomas Nelson and John Tyler.
Find out more about schools in New Kent County VA.
If you have any questions about the New Kent County area or New Kent County real estate, contact Buyer's Benchmark Realty. Use the form to your right to gain instant access to the Richmond MLS listings and to search for New Kent County VA homes for sale.